We employed Katya shortly after she graduated from the Courtauld to look at some small restoration projects at Broughton. Since then she has taken on a full survey of the condition of all the paintings here, and now nearly ten years later, she has done work on over 60 of them. We are extremely pleased with the quality of the work she has done. She really cares about each project and is super-efficient. We have a list of projects for her to be continuing with through this winter and look forward to working with Katya in the future.

Martin Fiennes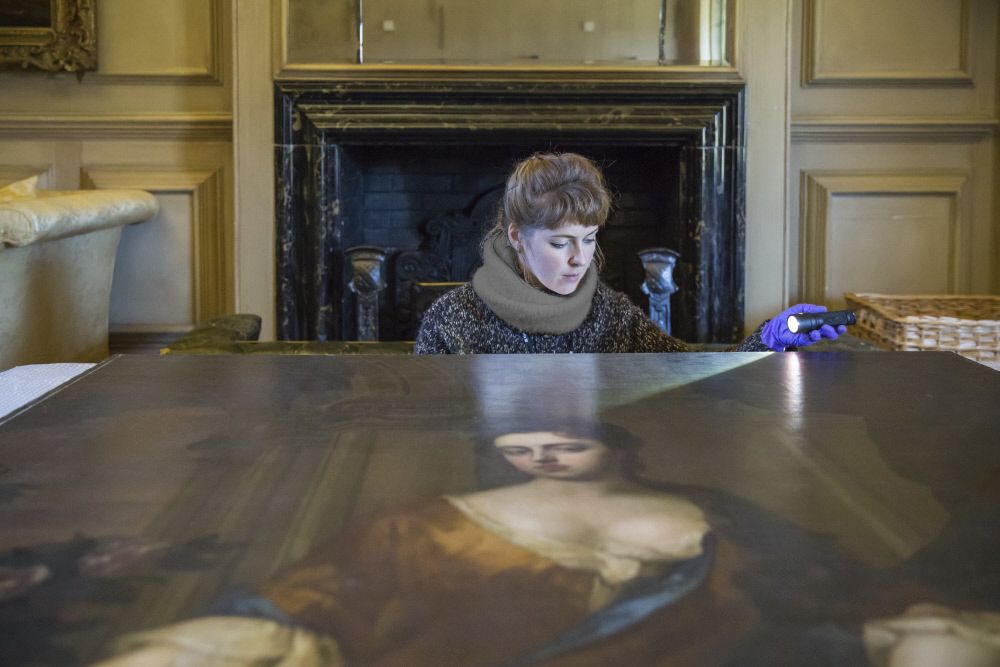 It is an absolute pleasure to work with Katya and whether you present her with the work of a well known artist or the work of an unknown artist, you receive the same expert opinion, professional advice and excellent results.

Lord Robin Russell
Katya Belaia-Selzer studio provides museum standard paintings, frames and decorative arts conservation services for heritage, historic house and private collections. Katya was the assistant to the paintings conservation adviser for the National Trust from 2017 to 2020. She has experience of managing complex conservation projects for the National Trust, including the restoration of the Petworth Beauties by Michael Dahl for their display at the Tate's "Baroque: Power & Illusion" exhibition, which also attracted a series of public lectures.
The studio's core team comprise of highly trained painting conservators specializing in old master paintings, frames and miniatures. With a wealth of experience the studio can offer impartial and confidential advice and practical solutions for the conservation of individual paintings and whole collections. The secure studio is situated in Buckinghamshire and is equipped to carry out structural work on both canvas and panel paintings, as well as technical and art historical research.
Katya is the founder of the UA-UK Cultural Heritage Initiative which promotes collaboration between Ukrainian and British conservators and museum professionals. To date the initiative has brought over 20 paintings, textiles and stone conservators, including students, to the UK for training and career development.